Invisalign® for teens
Our teen patients are thrilled to hear they qualify for discreet, removable Invisalign® treatment. This convenient treatment makes achieving a straight smile easier than ever.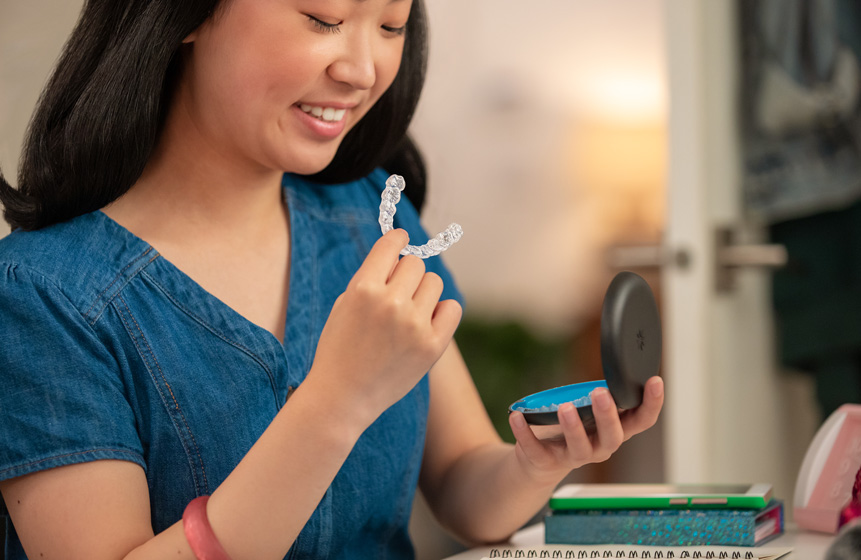 How does Invisalign® treatment work for teens?
Invisalign® treatment for teens works just like Invisalign® for adults. It does have one addition, though. Invisalign® aligners for teens come with blue wear indicators to help teens remember to wear them the recommended 22 hours a day.
Beyond that, teens can remove their aligners for meals, social events and brushing and flossing as needed.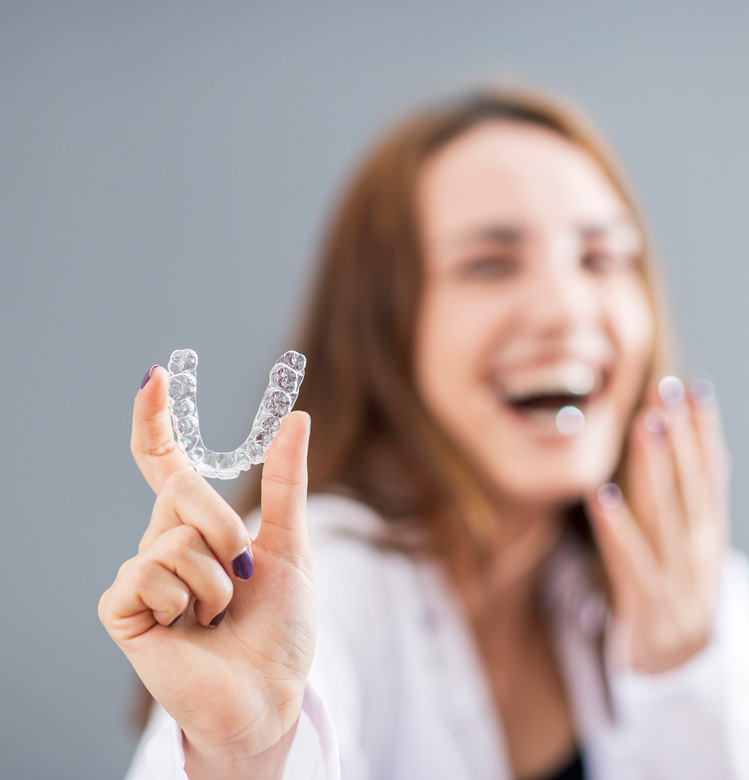 Benefits of Invisalign® for teens
Teens enjoy Invisalign® treatment because it is:
Virtually invisible: With barely there aligners, teens can take all the selfies they want during treatment.
Convenient: Aligners won't get in the way of sports or musical instrument practice.
Comfortable: The smooth plastic aligners won't irritate the inside of your teen's mouth.
Accurate: Custom-made for your teen's exact prescription, we know precisely what results we'll achieve from treatment.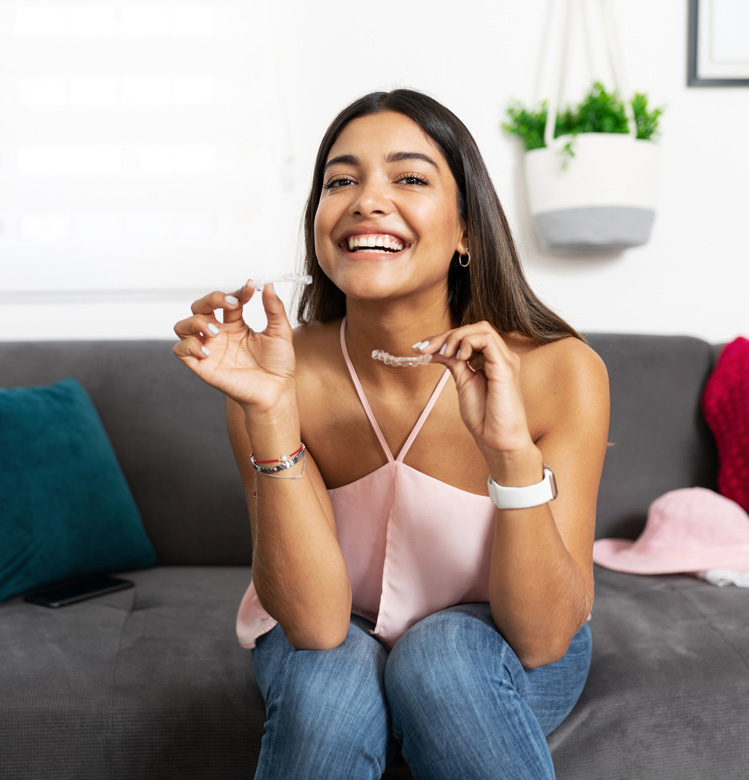 Put a smile on your teen's face
Book a free consultation with our team in North Lanarkshire to see if Invisalign® treatment is right for your teen.
Book a free consultation