Invisalign® for adults
Achieve the smile you've always wanted with Invisalign® treatment. This treatment is so discreet, no one needs to know you're enhancing your smile.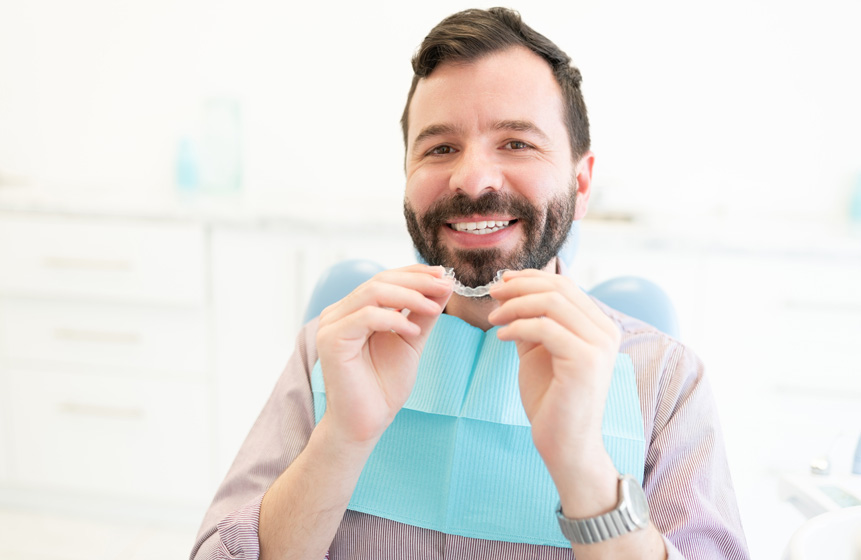 What is Invisalign® treatment?
Invisalign® treatment uses a series of custom clear plastic trays called aligners to straighten your smile. These aligners are discreetly transparent, and conveniently removable – so you can take them out for meals, business meetings and important events.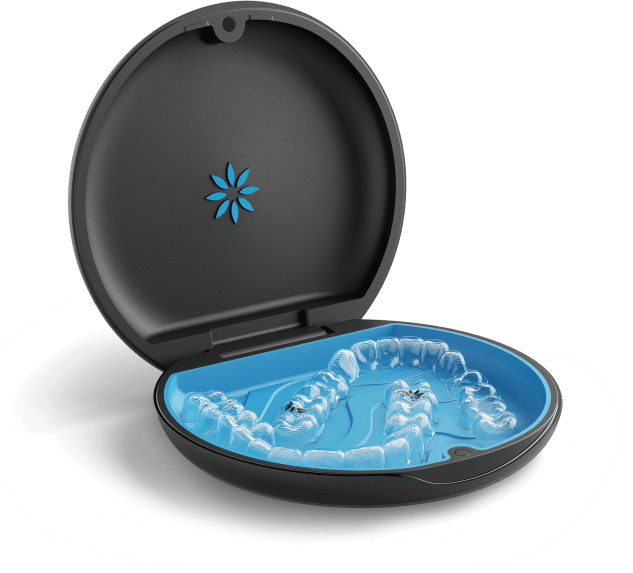 How does Invisalign® treatment work?
At your free consultation, we'll use our iTero 3D scanner to make a digital model of your smile. This model will help us plan your treatment from start to finish and design your aligners. Each set of aligners is shaped slightly differently to guide your teeth into alignment.
Instead of coming to our practice for adjustments, you'll just switch to a new set of aligners from the comfort of home.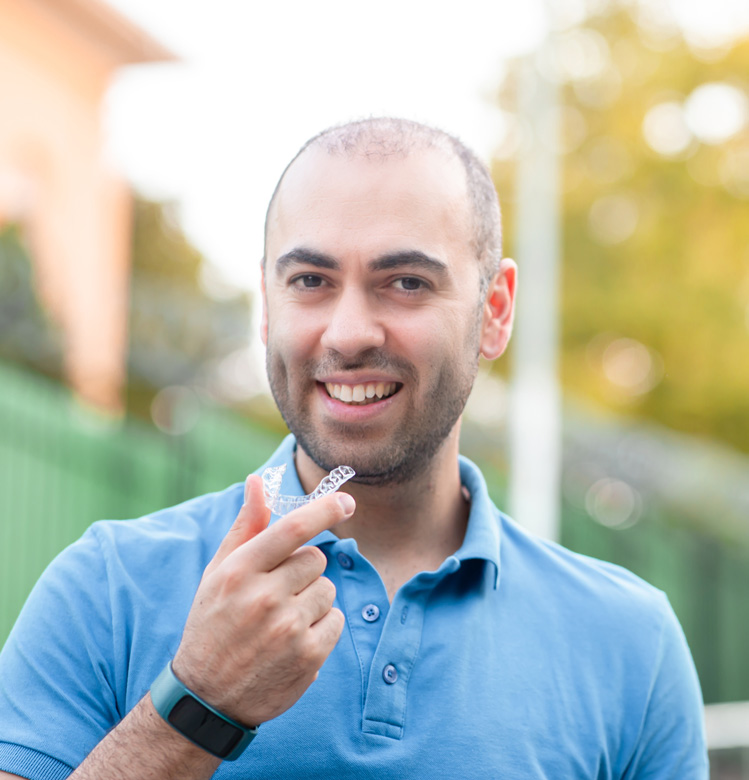 Am I too old for Invisalign® treatment?
No! As long as your teeth and gums are healthy, you are never too old for Invisalign® treatment.
Benefits of Invisalign® treatment for adults
Many of our adult patients choose Invisalign® clear aligners because they are:
Discreet: Because they are virtually invisible, aligners are a popular choice for parents and client-facing professionals.
Efficient: Invisalign® aligners are made for your exact prescription, so they swiftly and accurately straighten your smile.
Removable: You don't need to adjust your schedule or diet during treatment – just take out your aligners as needed.
Convenient: You can progress through treatment without frequent visits to our practice.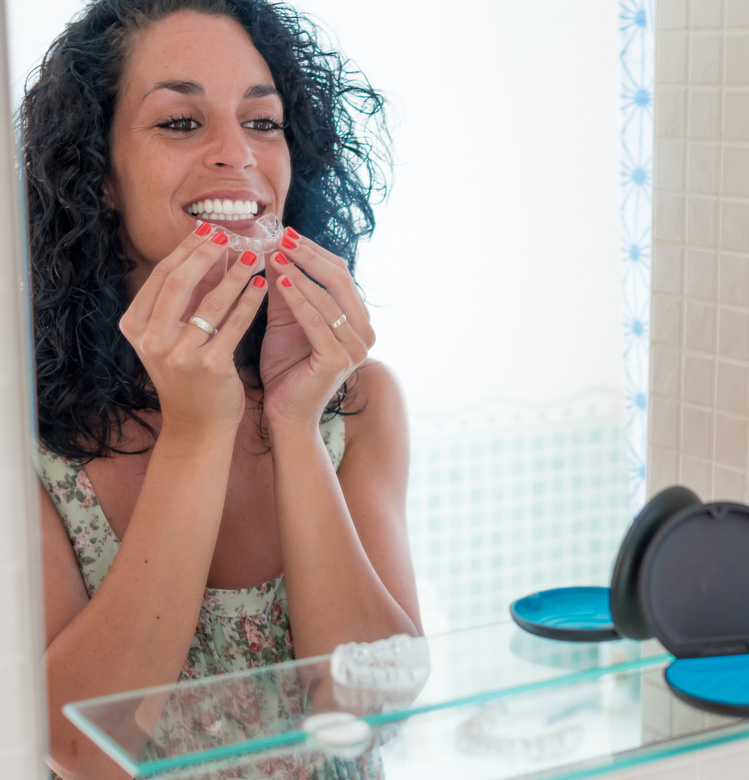 Take the first step towards your dream smile
Book a consultation with our team in Coatbridge to see how we can enhance your smile with Invisalign® clear aligners.
Book your free consultation